InstaRankers - Boost Your Keyword Rankings in 24 hours or less with Viral Marketing
The Problem - Your Keywords Are Stuck
If you've tried ranking keywords in high competition niches like gambling, finance, crypto, health or other hard to rank niches, we've sure you've experienced something like this.
You're working to rank a highly competitive term, however, whatever you do the page (and overall site), the rankings won't budge.
You've pushed with off-page links (outreach, PBNs), on-page optimizations, internal links and topical authority.
Your page is perfect in every way and SHOULD but the keywords just won't move up.
The Solution - Make the page go VIRAL to trigger a SERP re-evaulation
Aphex Media has THE solution for getting hard keywords and stuck and boost the rankings – a custom-developed method which works within 24 hours or less of triggering! Viral Marketing.
We have developed a service that essentially floods a page with social media traffic.
Google's vast range of sensors detects this flood of traffic as a page going viral on social media or beyond.
Any page getting a hit of traffic from social media is ALWAYS a good ranking signal.
Your keywords will immediately JUMP in the rankings, instantly taking over the competition and putting you in the rightful place at the top of the rankings.
How We Do Viral Marketing
InstaRankers is our inhouse-developed method to force an algorithmic organic ranking position re-evaluation. Instead of waiting for weeks, or even months for links and optimizations to kick in, our service boosts rankings almost immediately.
The service generates a high-power, page specific signal which forces a refresh of the search engine result pages which favours your page.
This is done by sending a surge of geo-specific viral traffic that mimics social media traffic creating the effect of a page going viral on social media, with the result being a bulk of traffic being sent to the page.
The end-result is that any correctly-optimized keywords pop-up in the rankings within hours of triggering the signal.
Viral Marketing - The Results
Below are some screenshots taken directly from the Accuranker keyword trackers of our clients.
High Competition Casino Affiliate Sweden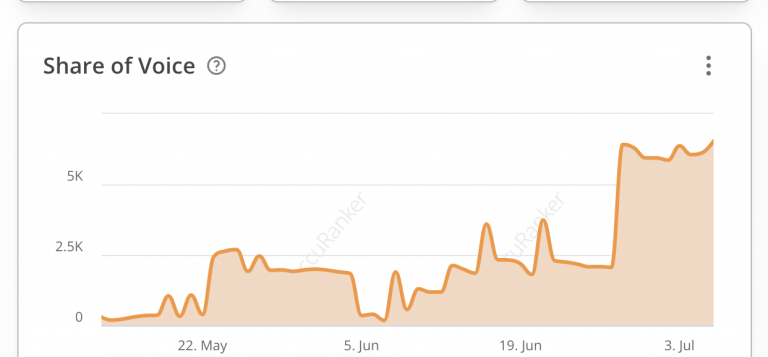 High Competition Casino Keywords Netherlands

Technology Keywords UK

Fast SEO Campaigns - Quick ROI
Using InstaRankers technology we can actually compress the time it takes for your SEO campaigns to bring in results. Because the method causes a SERP re-evaluation, the SEO efforts you are doing take effect within days instead of months. This allows you to achieve a very quick ROI for your SEO campaigns, allowing you to keep and win new business.
Let's Help You HIT Your SEO Targets - FAST
This viral marketing method been designed specifically for aggressive SEOs who want to show quick definite results in their high-competition campaigns.
We use this method with all our own clients and it has been getting remarkable results which few other SEO agencies can boast.
Want to get started and achieve results fast?
Let's talk, show you our platform, discuss the pricing (we're very competitive) and get started.
Fill in the form below with your details, and we'll be in touch within 24 hours on work days.
Let's Talk – Get In Touch Via The Form Below