Google Penalty Recovery - Case study German Market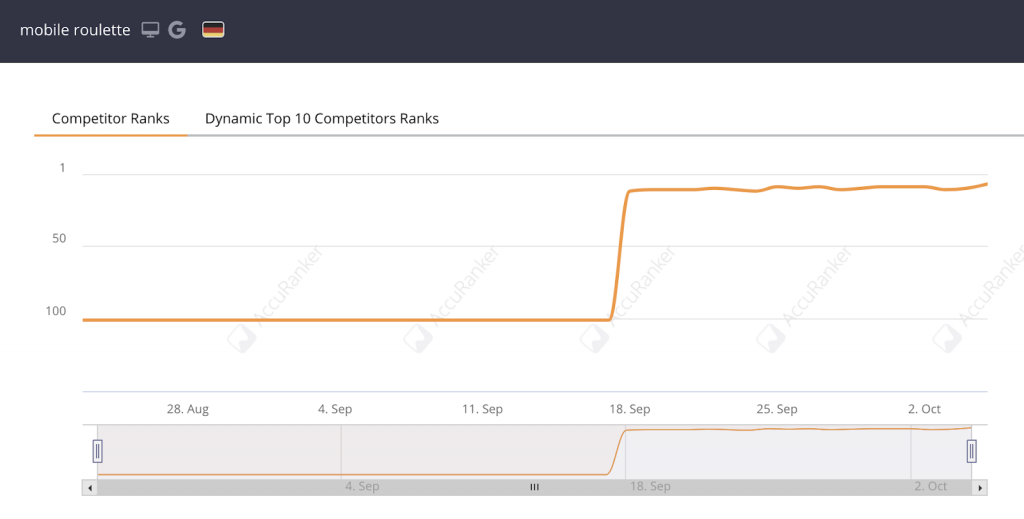 The results: reversed a downward trend and started a Google Penalty recovery
One of the areas which Aphex Media specialises in is Google Penalty recovery. This is an area which few SEO agencies tend to want to touch, because of the implicit risk which comes with such sites.
But for Aphex Media, our Google Penalty recovery services are something which is a challenge.
Our experience shows us that there are a few fundamentals which are usually the source of for an algorithmic penalty:
Lack of topical authority, thin or old and irrelevant content
 Aggressive money to info content ratios
Over-aggressive off-page link anchors
Over-aggressive internal link anchors
Off-page links with skewed homepage to internal link ratios
Keyword cannibalization
Technical SEO issues, particularly crawl issues
Typically we can identify most of these issues within hours of getting access to the site, which is why our Google Penalty recovery services are so effective.
Rather than fixing "all the things" which is typically a longer-term strategy, we quickly identify the largest problems with the site and target these aggressively with fixes to turnaround the site as quickly as possible and achieve an ROI in a short period of time.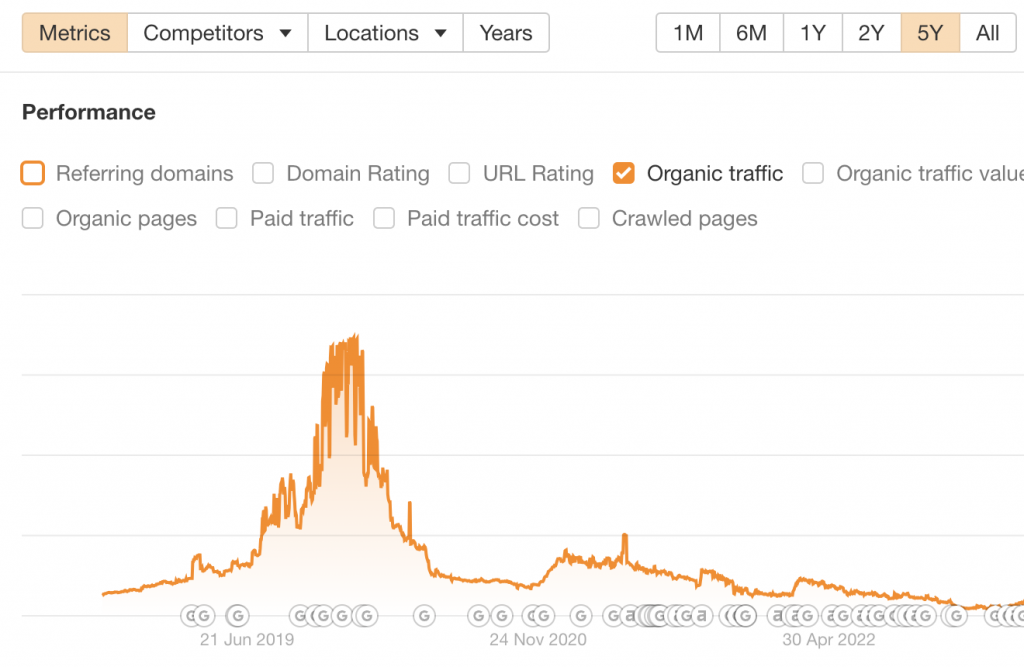 Site with a clear Google Penalty with no recovery
Who is Aphex Media and why are our Google Penalty Recovery services so effective?
At Aphex Media we tend to stay under the radar. We don't look for the spotlight, but we are behind some big brands and a solid number of their highest ranking domains.
But first things, first. Who is Aphex Media?
Aphex Media is a full-service SEO agency.
Our top management and SEOs have been executing and getting results in hard niches, especially in the casino and gambling industries, together with other niches such as finance, crypto, health and other highly competitive niches, for many many years. Suffice to say, we have more than 50 years of SEO experience in our top management only, without even starting to look out our senior SEOs.
So yes, we've been around for a while.
Aphex Media includes in its client portfolio (present and past), many well known gaming operators and affiliates, along with companies from various other markets on all continents. 
We've worked with companies in the Netherlands, the Nordics (Norway, Sweden, Finland), Germany, United Kingdom, Spain, United States, LATAM (Chile, Argentina, Peru, Mexico, Brasil), Eastern Europe and Baltics (Latvia, Lithuania, Estonia), Romania, Bulgaria, Greece, APAC (Australia, New Zealand, Japan), India, South Africa, emerging markets … you name it, we've probably done it.
We operate in both regulated and unregulated markets, working with legal and compliance teams as necessary to get the results with overstepping the bounds set by legislation.
Below are a number of well-known brands we've worked with, but we have many more that are under NDA.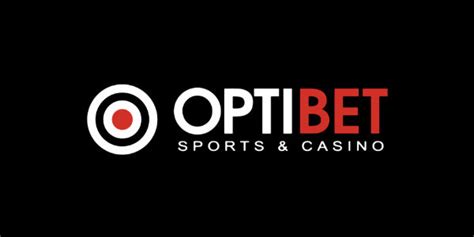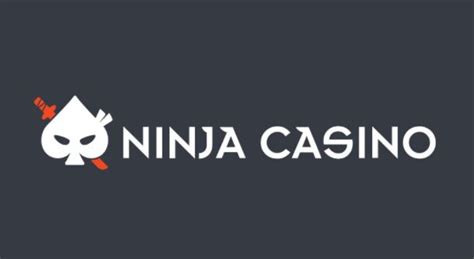 But let's get to the nitty-gritty and how we helped recover a site from a Google algorithmic penalty or traffic drop.
Age of site before campaign
Online Casino Affiliate Site
Reverse the downward trend and recover from the Google Penalty
The site has been experiencing a decline in rankings for a number of year. Client was looking for a Google recovery and increase in rankings and traffic
Keyword research, on-page SEO, outreach links, viral boosts
Large increase in overall keyword rankings, reversal of downward trend
The site we were working with had been worked on for a number of years, trying to fix the downward trend, because originally the site had taken off quite nicely.
Links were actively being built to the site as we can see from the referring domains graph going steadily upwards.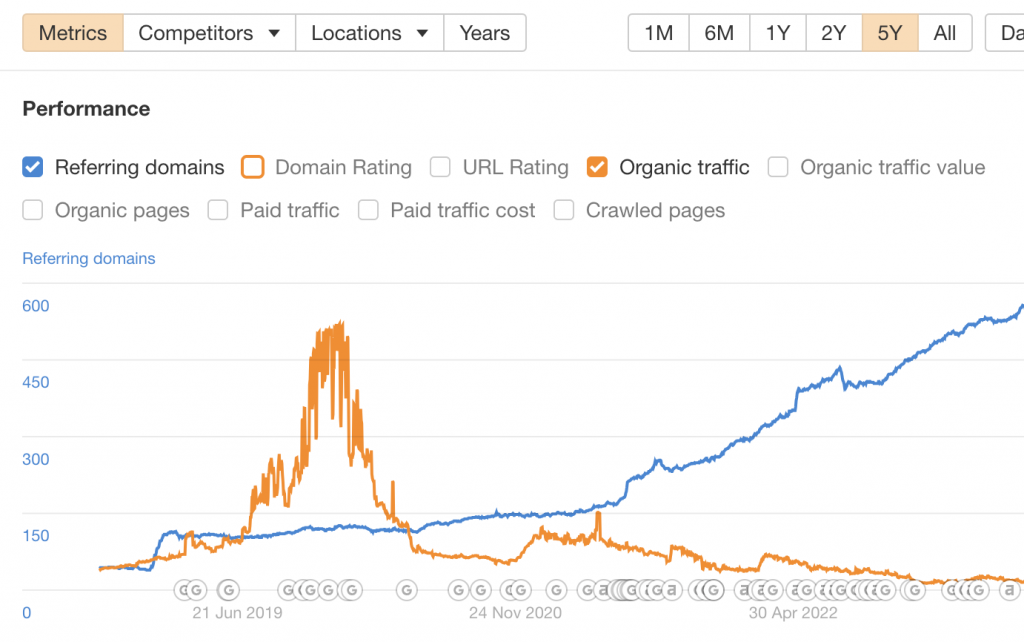 Challenges
There was a clear lack of response for all of the SEO work that was being done to the site before we took over. In spite of links being built to the site on a regular basis, the Google Penalty was not lifted, on the contrary traffic and rankings kept steadily dropping.
So this was a real challenge.
Goals and Objectives
The goal of the client was simple.
Get out of the Google Penalty, reverse the downwards trend and increase the rankings and traffic of the site such that they could bring it back to profitability.
Aphex Media has a number of in-house strategies that we use to ensure that we get results quickly.
How we select money pages to work on
When working on a large site with a lot of history such as this one, one big question mark is which pages do you decide to work on?
Most SEOs rely on their experience and gut feeling to decide on which pages to work on, possibly based on existing rankings and movements.
While we also use a similar approach to decide which might be potential pages to work on, we use additional factors to determine which areas to work on.
Essentially, we use our viral boosts service (described in further details below) to check which of the potential money pages will react to our SEO efforts.
By checking before we start the actual work which pages will react to our efforts, we can know from beforehand that most of our investment will reap benefits, thus having minimal risk when we start working.
SEO Campaigns
Once we have selected the target pages in this manner, we activate our SEO campaigns.
Aphex Media starts all SEO campaigns with our in-house developed SEO audit. While most SEO audits focus on technical aspects of the site, the Aphex Media SEO audit focuses on many more aspects that can critically affect a site:
Regular Technical SEO (site speed, 404, 500 errors, 301 redirects, etc)
Internal links and anchor text ratios
Topical relevance and internal linking for important money pages
Competitor analysis (links / content / design / UX / etc)
Backlinks audit including anchor text ratios
Keyword clustering and cannibalization issues
For such audits, we use both regular tools available in the industry together with a number of internal custom-developed SEO tools.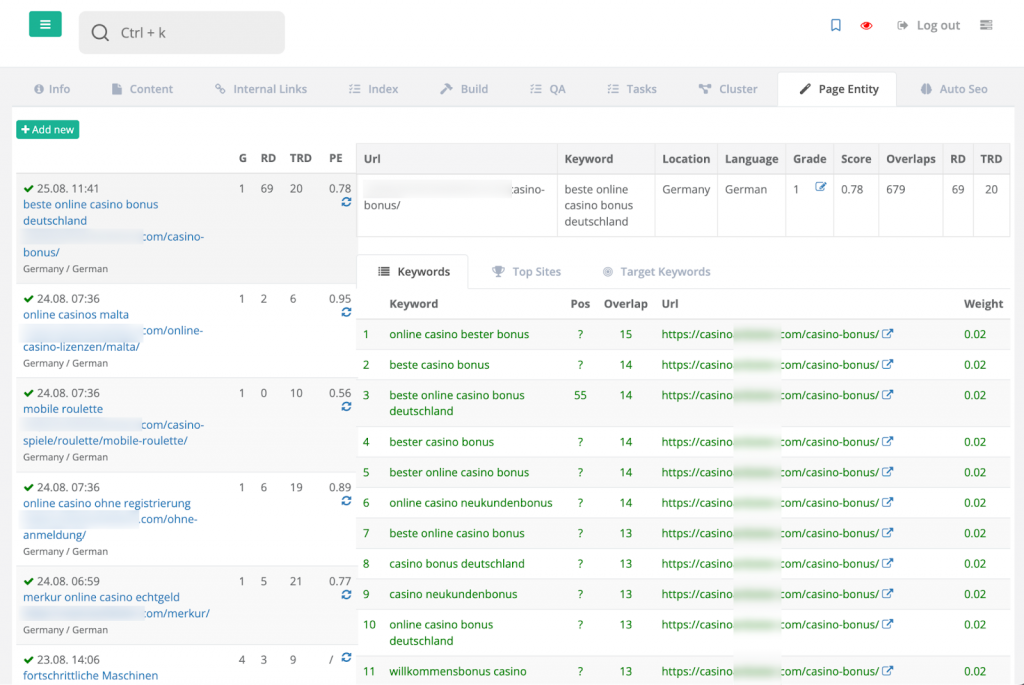 Such tools help Aphex Media discover issues that are rarely seen even by the most experienced of SEOs.
During our audits, we discovered a number of issues which needed to be addressed to be able to start turning around the site:
Not enough content when compared to competitors
Low ratio of information pages as compared to money pages
Important money pages did not have enough topically relevant pages linking to them making the whole page weak
Some important pages were missing links compared to competitors
Cannibalization issues for certain pages
These issues (in isolation) are enough for a site to lose rankings, so when we saw multiple areas which needed to be fixed, we knew there was some work to do.
How we recovered the site from the Google Penalty
As per the Aphex Media way, the moment we sign a contract, we fall onto the site like a ton of bricks.
Instead of prolonging the fixing of the issues to maintain recurring revenues coming from retainer fees, we instead mobilize a large part of the SEO team and start working in parallel on various aspects of the site.
Content
In this case, we got the content team to start creating a large number of pieces of content as per the content gap analysis we performed against competitors.
In total, we created over 600 pieces of content that were uploaded and published on the site. These included a number of new casino reviews which were identified in the content gap, together with a large number (roughly 400) of casino news and informational posts to balance the info vs money page ratio.
Clustering and Topical Relevance
Many of the money pages being targeted did not have enough topically relevant internal links.
Aphex Media uses a NLP approach to choose the best pages for internal linking. By using semantically relevant pages for each money keyword targeted, internal links can be built in a way that ensures that the money pages are given a solid set of internal links making it a strongly relevant cluster.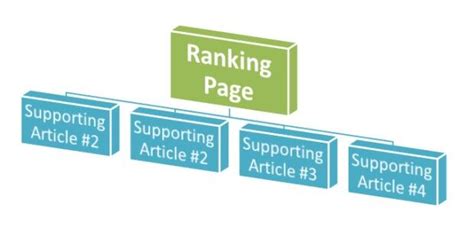 Once again, Aphex Media has custom-developed (shown below) internal tools to make this process efficient and complete, in a way that we can perform a volume of fixes in a short period of time, to be able to reap the benefits quickly.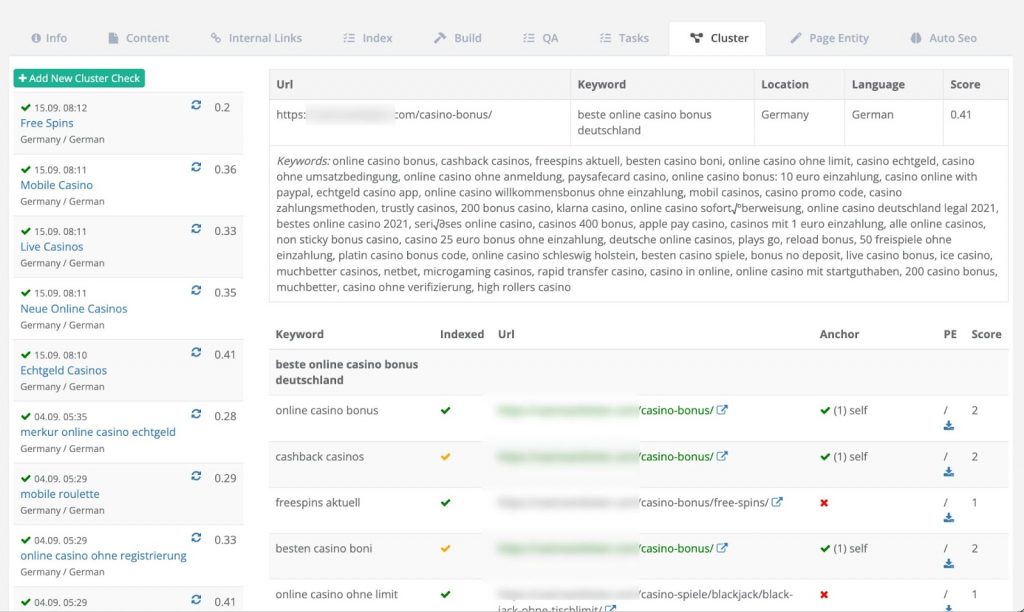 Technical SEO
All other run-of-the-mill technical SEO issues such as 404 errors were fixed as necessary.
Link building remains a crucial aspect of any SEO campaign in competitive niches. To use a fairly common analogy, if your on-page SEO is the body of a car, links are the engine. One cannot work without the other.
Because we had done such a drastic content explosion of 600+ articles in a relatively short period of time, we needed to also get aggressive with the link building to ensure that the link equity of the site was not diluted on the new pages causing a further drop in rankings.
The client was ready to push a good chunk of budget towards link building. We therefore embarked on a link-building exercise building links with casino relevance and in the German language.
1. Power
Because the site operates in a high-competition, high-reward niche, there was always going to be a strong presence of competitors with high-power links and hidden PBNs.
The strategy used in this case to power up the money pages was two-fold. First was the sending of links directly to money pages, but secondly, we also sent links to pages that were linking to our money pages (identified during our previous clustering and topical relevance exercise).
In this manner, we were able to send significant power to the money pages without running into any overlinking problems.
Just to visualize how this works: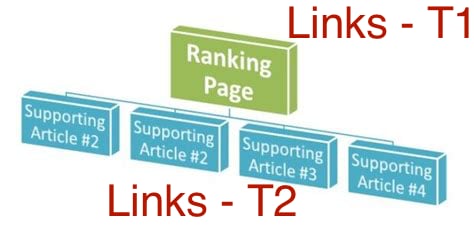 2. Anchor Text Diversification
In general, we keep a fairly balanced anchor text ratio, with a mix of
Brand

Brand + keyword

Naked

Exact or partial match keyword
For this site we used the above mix given that most of the pages were not overlinked and could do with the above balance of anchors text ratios.
Another of Aphex Media's custom strategies is the viral boosts technique. This technique does two things:
It quickly boosts rankings of a page

It shortens the SEO cycle but causing a fast re-evaluation of SERP results
When used in combination with the other SEO strategies that Aphex Media deploys to each client, one can quickly see results much faster than the typical SEO campaign. While most SEO campaigns get results in a matter of months, Aphex Media SEO campaigns typically see results in a matter of weeks or even days.
The fact that we were building links fairly aggressively to the money pages made this a crucial aspect of our results. Because the virals cause a reevaluation in the rankings, we could see the result of our various SEO strategies in a short period of time.
Given that we know that we performed a bunch of work in a fairly short time, we quickly started to see movements upwards in the rankings of the site, particularly for the areas on which we were working.
We started working on this site approximately in the beginning of August.
Here is an ahrefs screenshot of organic traffic and keywords showing the downward trend until we took over … and August onwards showing a shift in the trend.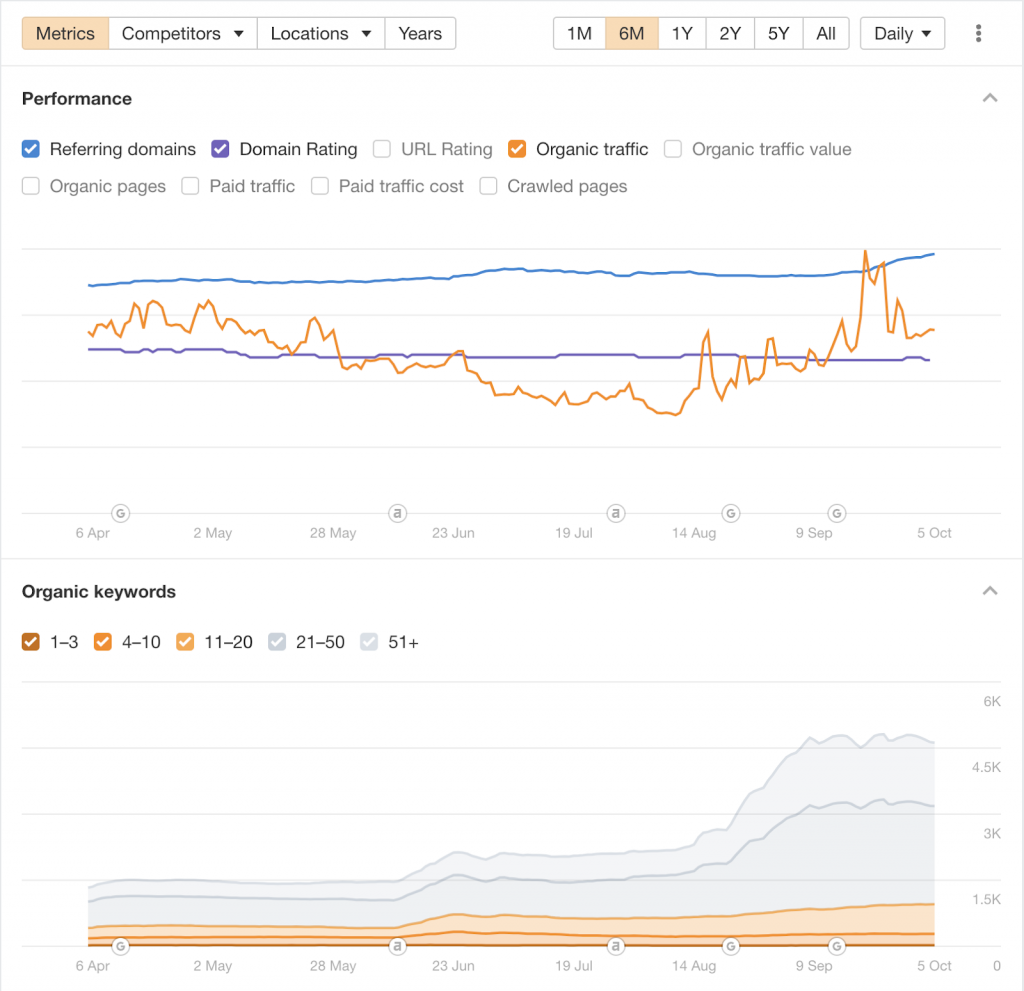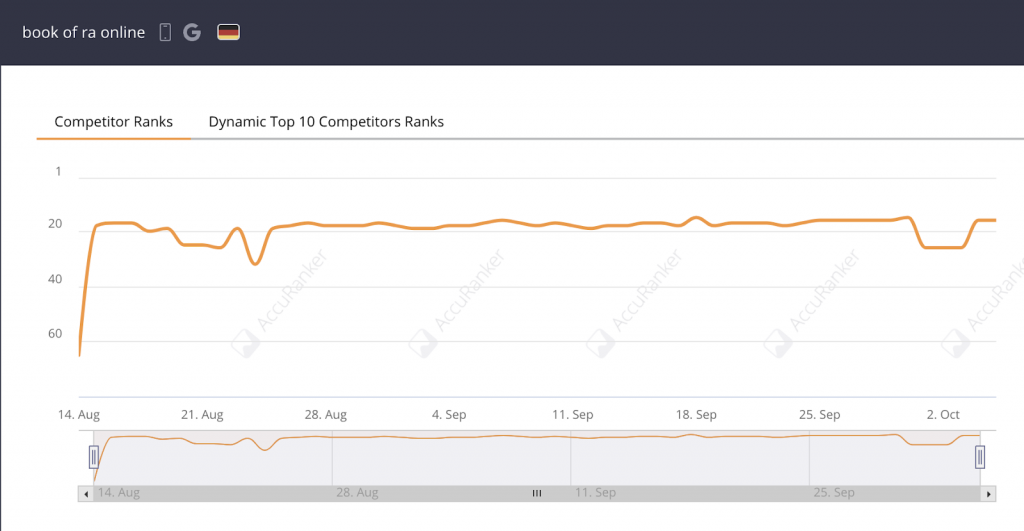 Here are some screenshots of results in rankings, share of voice and overall website traffic.
Mobile roulette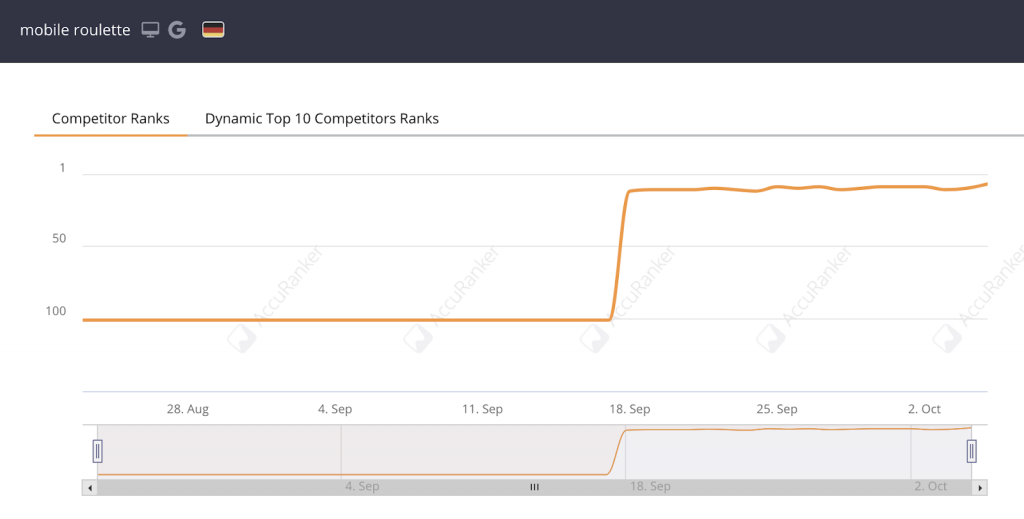 Online casino malta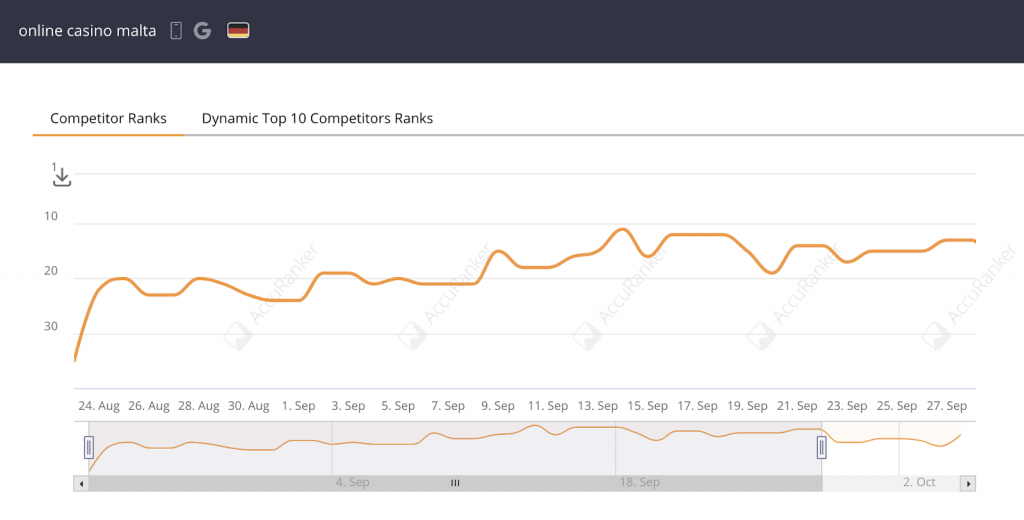 Neue online casino


online casino mit startguthaben ohne einzahlung

merkur online casino echtgeld

Book of ra online


Seeing a reversal from the downward trend for a number of years to an upward trend in such a period of time was remarkable according to the client
"Aphex Media brought a fresh strategy to the table and the reversal to an upward trend in organic rankings is nothing short of remarkable. The team was able to isolate the work to the pages which would quickly get results. Focusing their efforts primarily on these pages, whilst also fixing some of the overall issues of the site has brought quick results and a pick up in traffic. Most of all, we are happy to see an increase in conversions which superseded our expectations."
While any SEO agency can push links to a website, it takes a team who is experienced in the niche and the geography to be able to make those small but critical changes to make a site succeed.
Most of all, clients expect to get an ROI, seeing an increase in conversions in a relatively short period of time.
Amongst the essential aspects of this strategy
Selecting the right pages to work on to get quick results

Fixing on-page SEO issues such as internal anchor over-optimization

Fixing off-page SEO issues such as external highly over-optimized keyword vs brand anchor text ratios

Building high-power links in a notoriously difficult link-building market
Want to get similar casino affiliate marketing results?
Here at Aphex, the gambling, casino and gaming industries are our bread and butter and we enjoy working in these hard niches. We can get started on your project in a matter of days / weeks and you can typically see results in less than 3 months. Check out our other case-studies.
If you want to get results similar to the one above, fill in the details on the form below to schedule a 1-on-1 call with one of our top SEO consultants. We'll discuss your long-term plan for your site, and together we will define a plan for making your site a strategic, money-making asset, with a budget that makes sense for you.