SEO Malta - Your Search Engine Optimization At a Great ROI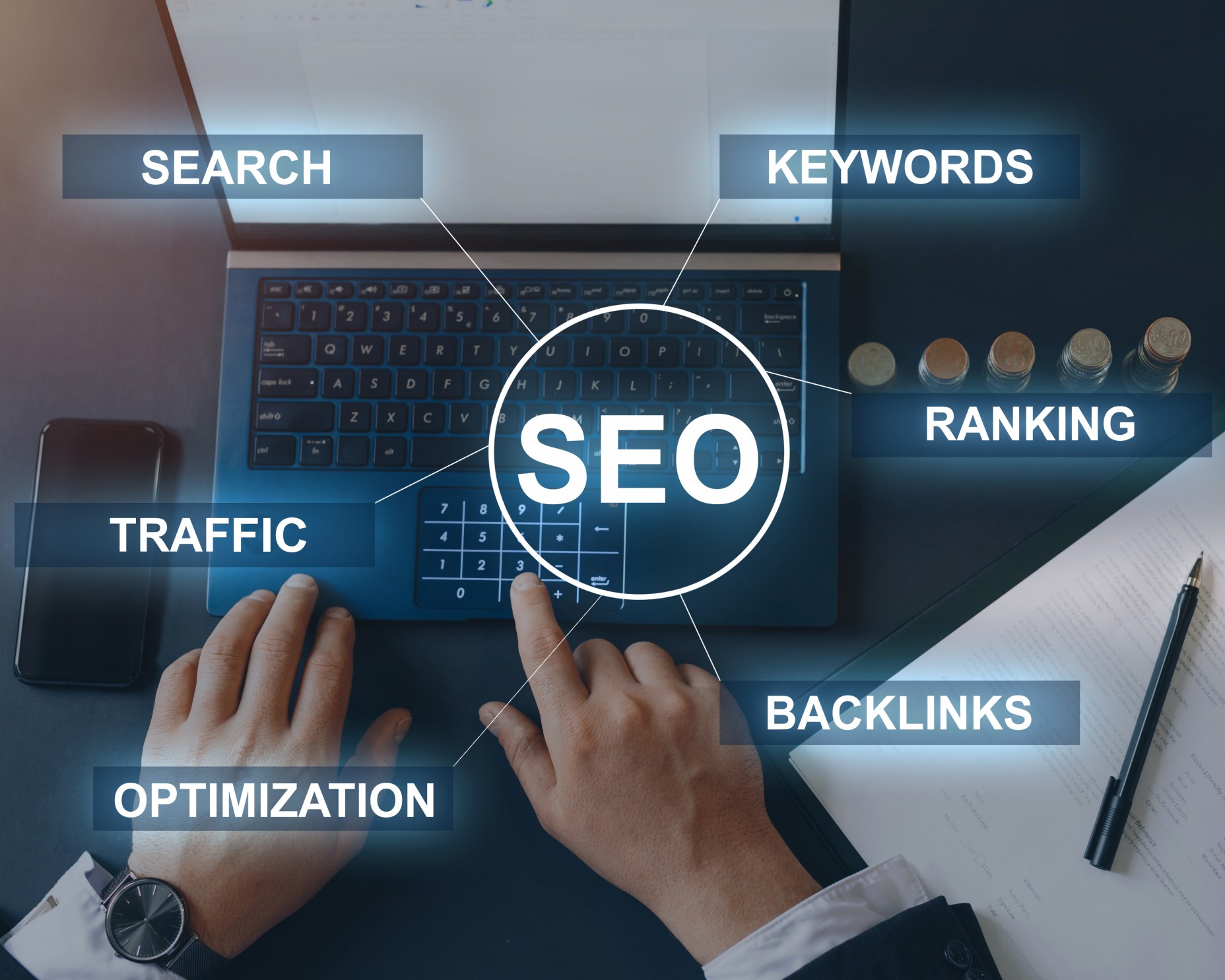 If your company is wanting to expand online and is looking to offload their search engine optimization to a country where you can get a great ROI (and great rankings) Malta SEO with Aphex Media is a no-brainer. 
If you are already familiar with SEO and are seeking for a team to collaborate with – one that is guaranteed to give you rankings – let's get in touch. We can take you through custom-developed ranking methodologies that are proven to rank, even in the hardest of niches such as finance, health, casino and gaming, CBD, eCommerce or other hard or "naughty" niches.  
Keep reading if you'd like to learn more about how we handle SEO at Aphex Media or how SEO works in general. Alternatively, you may use the table of contents below to navigate right to the section you wish to learn about.
What is SEO and why should you do it in Malta?
Search Engine Optimization (SEO) is the process of improving the quality and quantity of user traffic that a website receives from organic search results on search engines. 
SEO, in its most basic definition, is any effort you make to have your website appear at the top of search results for relevant search keywords on Google. 
For the majority of companies in Malta, search engine optimization (SEO) is something they've heard about but haven't looked into in depth, or they've dismissed it as an extra marketing investment that they can do without.
As a result, there are a significant number of squandered opportunities.
Others, having considered investing in SEO, found the prices and ROI of most companies they have worked with to be beyond what they can afford. 
The following website started working with us in June 2021: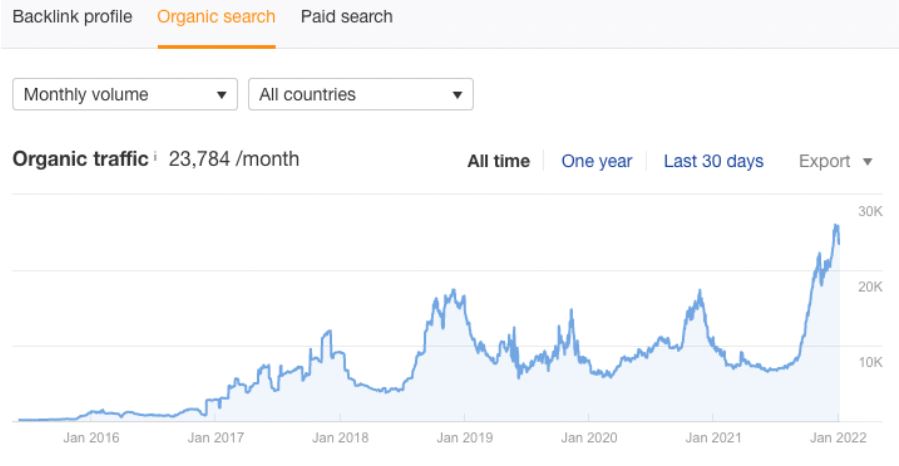 At the same time, in this industry there are a lot of people who can talk the talk, but cannot really walk the walk.
Aphex Media is here to change that. 
Have a look at the organic results of one company working with us over the last year. Note that the growth is filtered on organic results which are 91% of this website's traffic.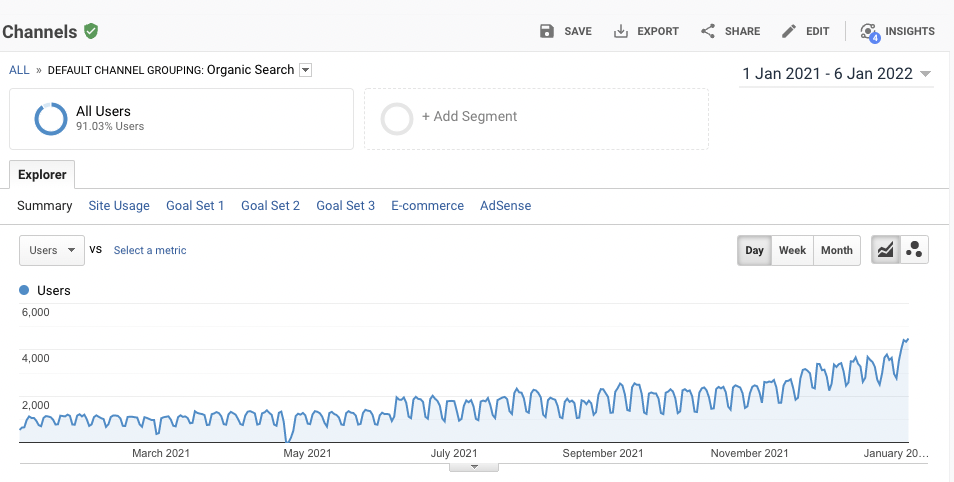 Our Malta SEO services return a great ROI and you can take a look at our case studies to see some of our great ranking results.
But what do you need to invest in search engine optimization?
Consider the manner in which you research what you want to buy and finally, acquire a product. We're prepared to guess that the majority of the time, your adventure will begin with a simple Google query. 
You may be looking for a specific product category or a specific brand, or you may already know what you want. It's possible that you're simply browsing for a website that ships to your location.
When you consider how many purchase journeys begin in your sector every day, it becomes clear how important it is to be prepared. How many of those opportunities is your company missing out on because your website isn't optimized for SEO and doesn't appear at the top of search engine results pages?
Another reason why search engine optimization (SEO) is essential for firms in Malta is the level of international competition. As a result of the growth in eCommerce and the transition to remote work, more and more firms are looking for clients in foreign countries. 
As a result, many firms are no longer restricted to a specific geographic area and are able to expand their product and service offerings. This is where search engine optimization (SEO) efforts and Google Search results become critical. If you can get high rankings against all of your competitors, even foreign competitors, you can be assured that a huge number of potential clients will find you organically on search engines like Google.
At the same time, the competition is increasing, so if you don't rank well, you're bound to lose the biggest slice of the pie to your competitors.
And as the online shopping economy keeps growing, SEO at a good ROI becomes an absolute must.
That's why SEO Malta services are a must, both for companies based locally, or for companies that work internationally and want to get SEO services from companies based in Malta.
The team at Aphex Media is well aware that the performance of your website may make or break your company's objectives in a variety of ways. While we may help you in developing a visually appealing website, it would be practically meaningless without a consistent stream of high-quality organic traffic. 
That's where our search engine optimization services come in.
One of the first things we recommend is optimizing your website in order to attract high-intent users from search engines. A significant number of business leaders (in Malta and beyond) are underestimating the importance of search engine optimization (SEO). And
in doing so, they are missing out on one of the most successful methods of generating leads available.
We accomplish this through a custom developed methodology that is tailored to the specific needs of each of our clients.
SEO Tools FOR Excel > Other > Scraper > Sitemap Parser > /sitemap.xml
SEO Tools for Excel > Console > Search Analytics > (site) > Last 30 Days
Ahrefs Internal Links or Internal Tools
Check duplication using siteLiner
Sitemap Index Cross check
vlookup sitemap & indexed page
Homepage min. 6 links pointing out
check my links chrome or similar
Count pages With no incoming Internal links
Count Pages with no external Link
site:http://domainname.com
site:http://domainname.com inurl:page
site:http://domainname.com year
Check for date archive pages
site:http://domainname.com author
site:domainname.com + check image section
Check visually that images are indexed
In the following paragraphs, we'll walk you through the process of what we typically do. We'll discuss why each stage is so vital, as well as what distinguishes us from other companies in the sector. 
If you're interested in learning more about the significance of search engine optimization in greater depth, you can do so here. This is especially true when it comes to how it might damage your brand's authority and trust.
Interested in learning more about how to incorporate SEO into your company?
Click here and we'll get the conversation started. Otherwise, please continue reading!
How Aphex Media handles SEO in Malta
Knowing the Niche and your Company
At Aphex Media, we already have significant experience working in some of the hardest niches when it comes to organic rankings.
We have vast years of experience in working in niches such as gambling, casino, health and other industries. 
So we already know what works and what doesn't. But we still need to understand the positioning of your company in the industry.
So before we even consider looking at your website, we conduct research into the background of your company and its position within your sector. This is where the majority of your suggestions will be most helpful. 
At the end of the day, you are the most knowledgeable person in your sector and business. During the onboarding process for a new client, we also give our research team free rein. In order to complete their mission, they must collect every scrap of information they can from any and all available sources.
Identification of the target audience
One cannot truly comprehend an industry without first conducting a thorough analysis of the market that it serves. Audiences can range from a whole country's worth of buyers to a small group of persons who are in charge of purchasing in their own organizations. 
Each audience that we identify necessitates a distinct approach, as they are all distinct in their behavior and interests, as we have discovered. Accurately identifying what draws the appropriate audience is already half the battle won in terms of SEO content.
Which brings us to the next phase which is critical.
When conducting research, we thoroughly examine all marketing efforts being undertaken by both local and international competitors in your business. This usually results in a better understanding of the audiences who are currently being targeted. 
Along with others who are currently left out but who it may be worthwhile to communicate with in the future. When appropriate, we also do research on international companies in the business to gain further insights into the market.
We have a custom developed competitor analysis SOP that looks at stuff that most other SEO companies are completely unaware of.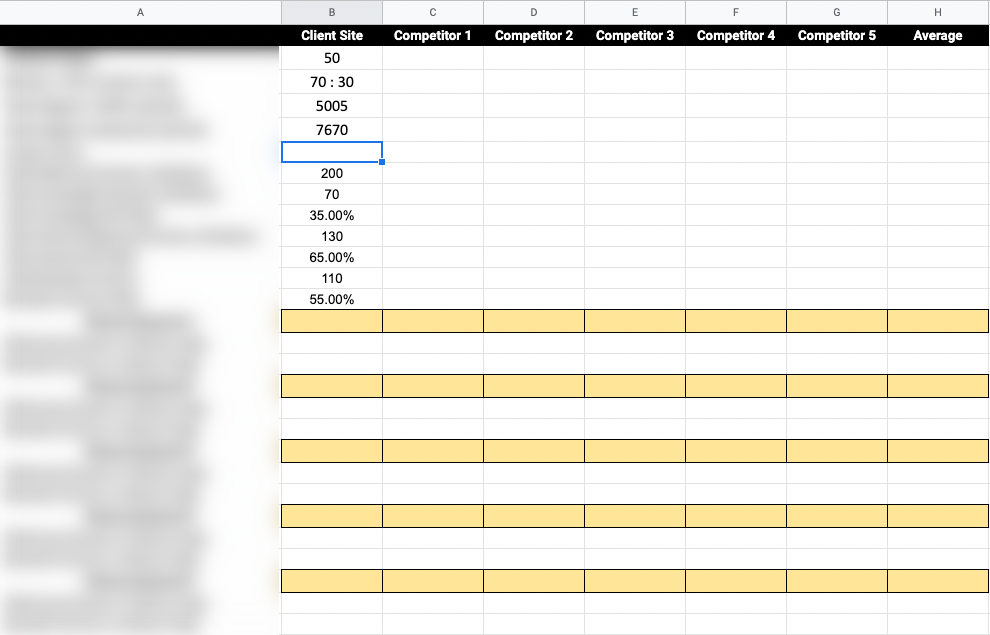 Technical SEO Audit of the Website
Websites that consistently rank high in search engines are built and optimized in a specific manner. This enables Search Engines such as Google to read them quickly and efficiently in order to understand their structure and content. 
The outcome of this scan determines whether or not they are of high enough quality to appear prominently on search result pages. If your website was not designed with search engine optimization in mind, it may be deficient in certain important technical SEO areas, resulting in sluggish performance.
We have a custom developed Standard Operating Procedure (SOP) that is not restricted to what most SEOs would do i.e. run an automated tool and send your the results.
On the contrary, we'll do a manual in-depth examination of your website, then identify and prioritize modifications that would significantly improve its search engine optimization performance. 
We also run our own custom-developed tools to help identify issues that are hard to detect: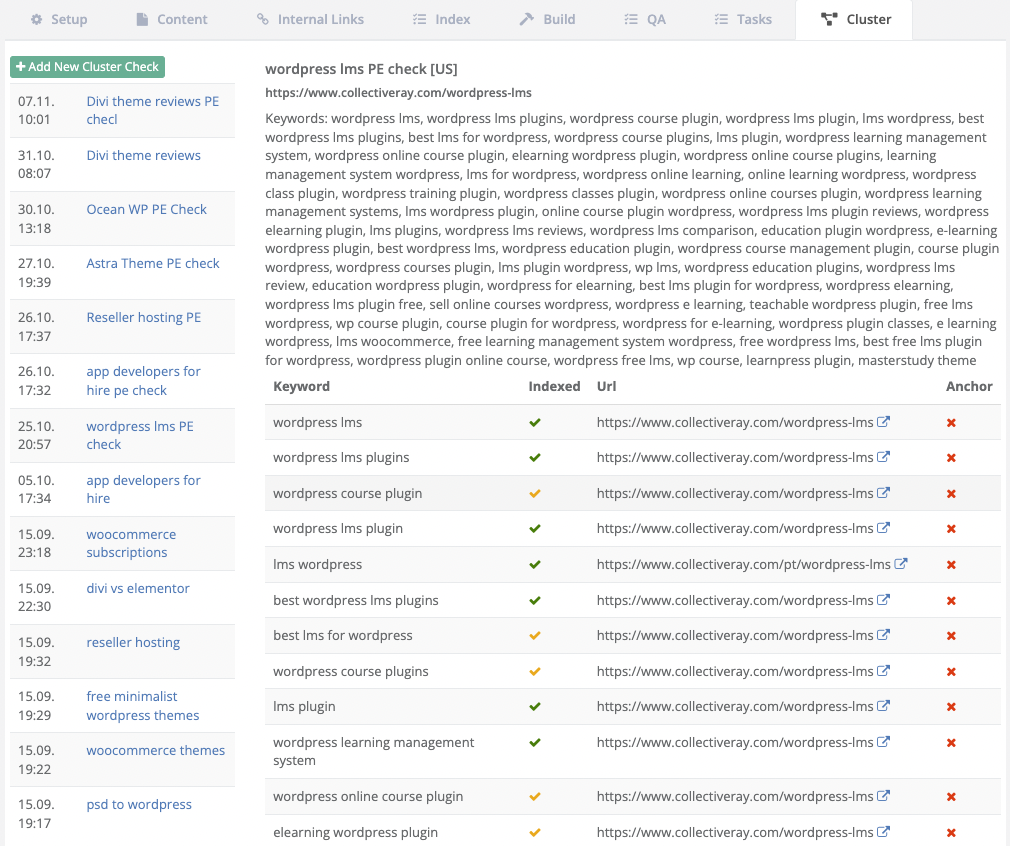 Adjustments that are suggested can be connected to any of the following factors:
Indexing problems, bloated and useless indexed pages, and pages not indexed

Poor content that does not meet user intent

Incorrect use of the Robots.txt file

Issues with the mobile version of the website

Structured data problems that can lead to unseen algorithmic suppression

Metadata that is not accurate

Incorrect internal linking (anchor ratios, variety, quantity of links)

Lack of supporting content, or incorrect supporting content

Content gaps

Page loading time issues

Google crawl rendering issues

Duplicate content issues

Incorrect backlink ratios

Incorrect anchor text ratios

Incorrect money to informational content ratios
Once we have identified and fixed the major technical SEO issues with your website, we then proceed to identify important topic clusters and start working on optimising your most important money pages.
Keyword research for Identification of High Reward Money Clusters
Having built a solid foundation of research and industry expertise, we can now go on to the next step: using custom developed keyword research to identify clusters of money keywords. 
By utilizing industry tools and our own custom developed processes, we identify which keywords are the most important to your company's needs. 
And we don't go down the route of going for easy keywords or low-hanging fruit.
That's not our style.
We go for the hard keywords.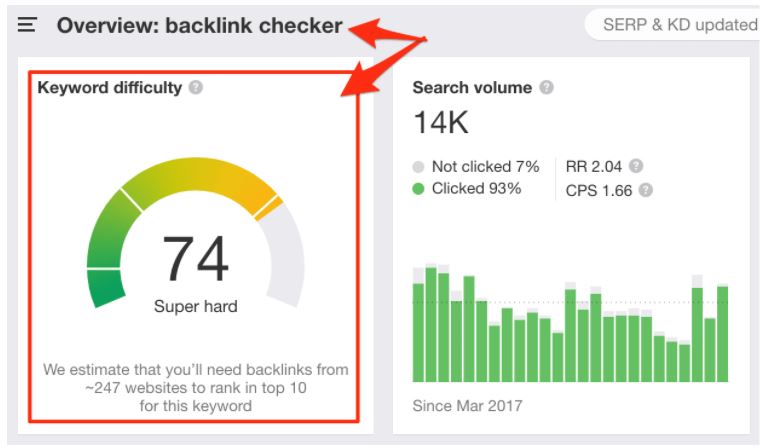 We go after the money keywords that will guarantee more sales.
We don't shy away from competition. In fact, we thrive on ranking the hardest keywords.
(We've ranked 1st for "online casino" in multiple geographies. If we can get that, we're game for anything ;-))
Of course, this entails an investment from your end.
But because our processes are lean, efficient, semi–automated, we can keep our prices the cheapest in the industry while maintaining excellent quality.
And most of all, we WILL get you good rankings in a short period of time (typically within 6 months).
Putting aside all of the research and technical jargon, you will still require outstanding content in order to draw your target audience's attention. At Aphex Media, we have a diverse team of writers, designers, who work together to create content that ranks. 
Our content is optimised for SEO from the get-go. We use industry tools (together with our own SOPs) to make sure that content is ready to rank as soon as it is uploaded to your website.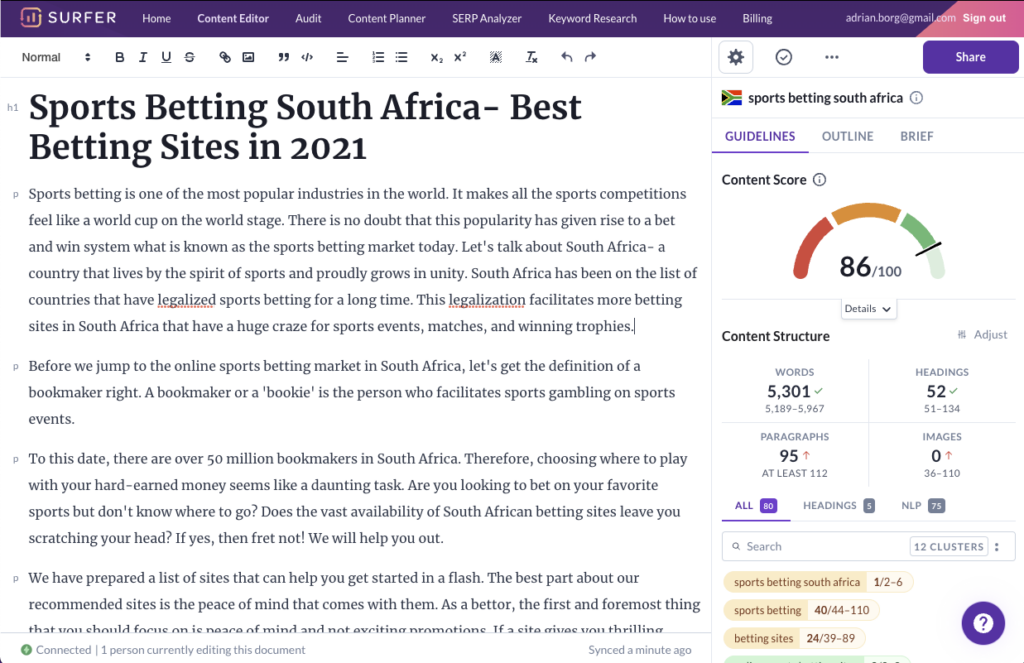 Establishing Authority and Powerful Links at Scale
The number of backlinks your website has, or the amount of times other websites link to your website is one of the strongest and most important factors in determining how well you rank in competitive keyword landscapes. 
The greater the number of backlinks you have, the greater your authority is in Google's eyes. And the higher you rank for a certain keyword, the better. Google takes into account a variety of other variables, such as your social media presence and online debates about your company, when ranking your website.
Quality backlinks and authority are incredibly vital, but they are also a time-consuming and difficult procedure to achieve. One of the most difficult, but ultimately effective, methods of obtaining backlinks is to generate content that other websites will want to link to from their own websites. When a website links to you, the more authority the website that has connected to you possesses, the more valuable the link.
This is known as the skyscraper technique.
But this strategy has been used and abused and is today no longer effective.
Today, you need to have procedures to be able to outreach and get links at scale in a short time.
While this is doable, the procedure is very time and effort intensive.
At Aphex Media, we have scaled this up to a point where getting links is the cheapest it can possibly be.
We can do this, because we build links for many clients simultaneously, so our costs are spread over many clients, keeping the cost of obtaining each link very cheap.
In fact, we have our own services which we offer to clients and our SEO agencies, so lean and efficient are our processes 😉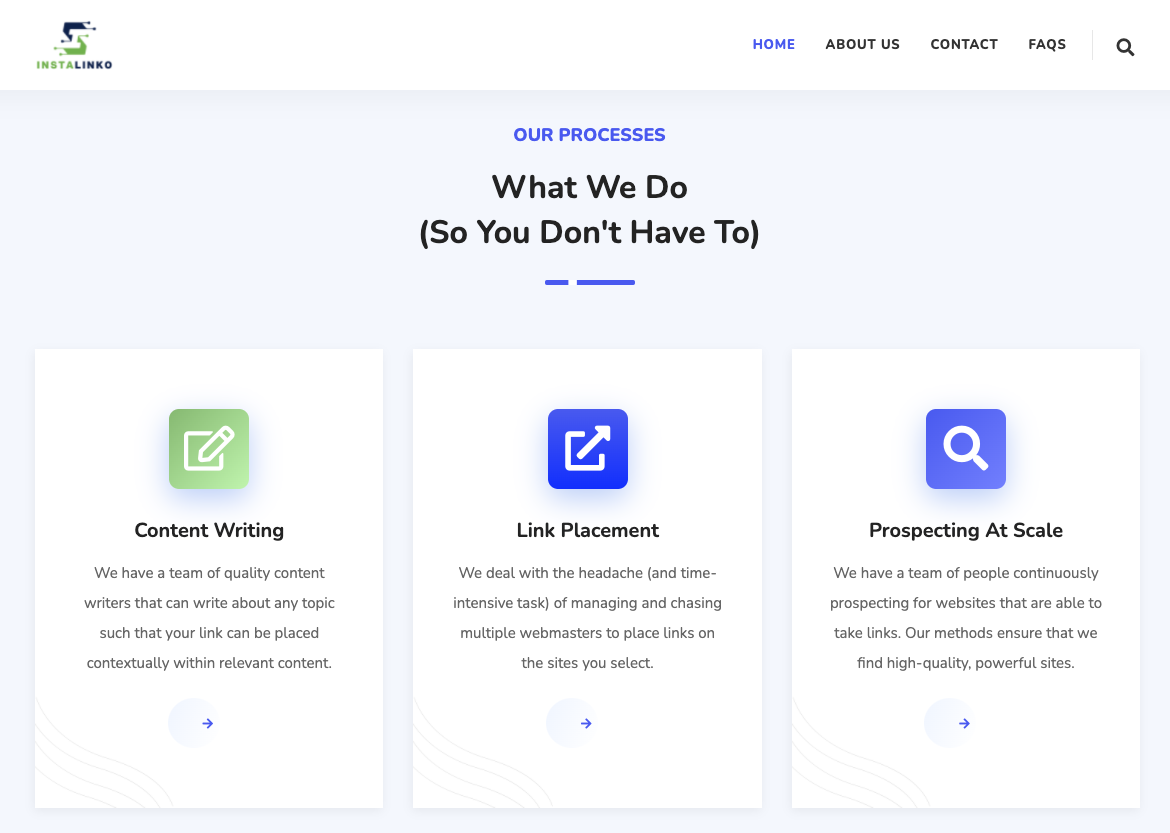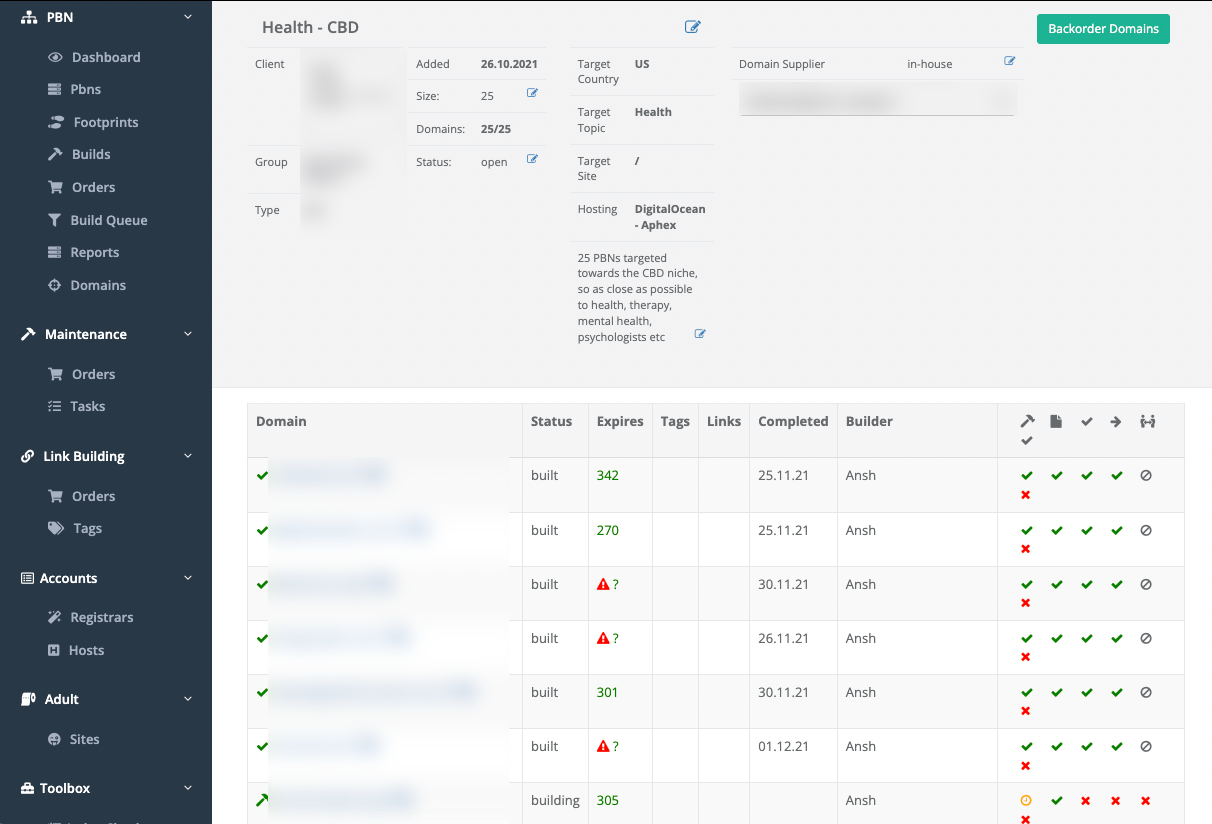 In essence what we do is create a link building plan that we execute aggressively over your money keywords and supporting content in a custom-developed process that will get great rankings within a few months.
Reporting and analysis of results are critical components of any SEO effort, and they are no different here than they are with any other campaign. Here's how it's done:
Monitoring our success on each specific term we're seeking to rank for on an ongoing basis is essential.
Every piece of material we create is evaluated in terms of its success in conjunction with what the competition is actively doing.
Incorporating our many years of experience with the tools and technologies available in the industry
During the course of an exhaustive setup procedure, we'll also make certain that we're constantly monitoring the behavior of the traffic that we're bringing in. This manner, we can be certain that we are attracting the correct audience and getting good conversions. 
This is because getting massive volumes of traffic is pointless if none of it is converted into paying customers or clients. We will work with your time to increase the conversion rate of all visitors we direct to your website with a live content strategy and continuous on-page optimization.
What are the benefits of Malta search engine optimization?
Identifying and matching user intent with relevant content.
The entire purpose of a search engine is straightforward. It takes what people are looking for, searches the internet for it, and then displays the results that are the closest matches. That may be the most oversimplified statement ever spoken, but it captures the essence of the situation. These events occur extremely quickly, and they occur literally billions of times per day.
If you want a little more information on how search engines (mostly Google) have accomplished this throughout the years, you can watch this video produced by Google itself.
https://www.youtube.com/watch?v=0eKVizvYSUQ
Keeping all of this in mind, search engine optimization (SEO) is simply the process of increasing the likelihood that a search engine will choose your website when someone searches for a term that is relevant to your organization.
High-Quality Intent Based Traffic
The success of SEO campaigns in Malta is frequently measured in terms of clicks. Because so many of them were generated by a particular campaign, your marketing team can present you with a report on it and declare it a success.
However, it begs the issue of how many of those clicks were actually worth something in the end.
After all, the click is only the halfway point on the road to converting visitors into customers. How successful are your efforts if they produce 1,000s of clicks, yet 95 percent of those clicking users never make it past your homepage?
This is the most obvious justification for investing in SEO, and, as a result, in the traffic generated by organic search results on search engines. Consider your own patterns of behavior. If you've Googled something and then clicked on a result that looked interesting, you're likely to have a good look at the website that resulted. Particularly if the website contains the information you seek.
If a website appears at the top of Google search results for a relevant query, just the fact that it appears there confers authority and credibility on the website in question. You're considerably more likely to trust a website that occupies the space previously occupied by Wikipedia, as opposed to any other. A relationship has been established if a website is ranked #1, a user clicks on it, and the user has a favorable experience as a result. This is true even if this is the first time that particular person has interacted with that particular brand.
When search engine optimization (SEO) is correctly performed on a website, it will get high rankings for a variety of important industry keywords. This allows the company to reap the benefits of organic traffic and leads without having to spend a single dollar on paid digital advertising.
As we've explained above, it's not something that can be accomplished at the drop of a hat in a matter of minutes. It takes technical understanding, a strong strategy, the ability to produce excellent content, and a little bit of tenacity to be successful.
But Aphex Media has a good history of ranking sites and increasing revenues for our clients.
Is it necessary for your company to use Malta SEO services?
It goes without saying that if you have (or need) a website that will create leads and sales when the appropriate traffic is directed to it, you will want SEO services. If you were to take potential leads and distribute them on a scale from cold to hot, the bulk of leads created by SEO would be on the hot end of the spectrum due to the intent of the leads. And what company doesn't benefit from more qualified leads?
SEO is a no-brainer for firms in Malta, or for companies who want to work with an SEO agency based in Malta. Those companies who want to stay on top of their game and stay competitive. A mix of international competition, as well as the apathetic approach to SEO that many local firms take, has contributed to this situation. If you're ready to take the next step and are looking for great rankings speak to us through the form below.